Renew Your Macon, GA Home's Drains With Professional Drain Cleaning Services
Sick of dealing with recurring clogs, slow drains, or nasty odors emanating from your plumbing? At Ricky Heath Plumbing, we understand how frustrating and disruptive these issues can be. That's why we offer comprehensive drain cleaning services to rejuvenate your pipes and restore them to their optimal condition. Our hydro-jetting system doesn't just remove a few clogs - it cleans out the entire system, leaving it almost as good as the day it was installed.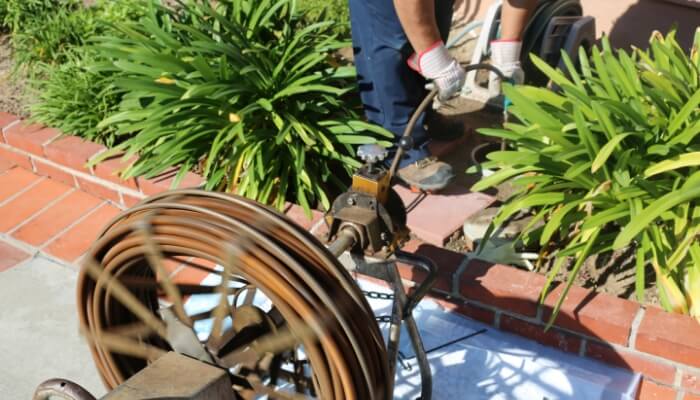 In addition to cleaning, if your drains have more than the usual wear and tear, we also offer efficient and capable drain repair services to get things patched up and flowing correctly. Whichever the case, our goal is to make it as easy and painless for you as possible, so you can end the disruption it's causing you and get back to what's really important in life.
What Are The Benefits Of Drain Cleaning?
Sometimes your drains are a little too far gone and they need some extra TLC, and that's where drain cleaning comes in. While it's a slightly more involved process than busting one particular clog, the extra effort is worth it for the following benefits:
Improved Drainage: Over time, debris, grease, soap scum, and mineral deposits can accumulate inside your pipes, restricting the flow of water. Our drain cleaning service removes these obstructions, allowing water to flow freely. You'll notice a significant improvement in the speed and efficiency of your drains.
Prevent Costly Repairs: Neglected plumbing can lead to more significant problems down the road, such as pipe corrosion and leaks. By investing in regular drain cleaning, you can prevent these costly repairs and extend the lifespan of your plumbing system.
Eliminate Odors: Foul odors wafting from your drains can be a persistent nuisance. Our thorough drain cleaning eliminates the organic matter causing these odors, helping your home smell fresh and clean.
Health and Hygiene: Clogged drains can be a breeding ground for bacteria and pathogens. By cleaning your drains, you create a healthier and more hygienic environment for you and your family.
How Does Hydro Jetting Work?
With hydro jetting, a hose sporting a high-pressure water nozzle blasts a powerful stream of water into your pipes. The stream is so strong it makes short work of any obstacles or buildups, rinsing them away as if they were never there. It's a quick, efficient, and most importantly effective process that can minimize your home's downtime. Our experienced technicians will work with you and investigate your setup to determine how your plumbing has been installed and with what materials, so we can custom-tailor a hydro jetting solution for you.
Thanks To Our High Pressure, You Won't Feel Under Pressure
Don't let clogged drains disrupt your routine any longer. Ricky Heath Plumbing is your trusted partner for comprehensive drain cleaning services in Macon, GA. We're dedicated to ensuring your plumbing system operates at its best, so you can enjoy a stress-free and hygienic home. If you're ready to experience the benefits of professionally cleaned drains, then we're ready to make it happen. Send us a message online or give us a call at 478-738-0882 today!